SPECIAL OFFERS:
Get 2 for $25.90! 
Get 3 for $38.85! 
Get 4 for $51.80! 
You've got the hot hand. So use it.

These Phone cases will change colors in response to heat! Hold them in your hands or leave them in the sun to watch them change colors right before your eyes! Made with durable and shock-absorbent plastic and rubber to keep your phone stylish, slim and safe.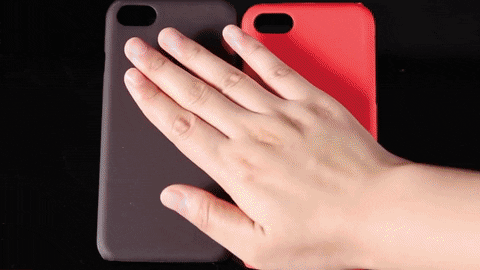 With this awesome thermal sensor cover case, every time you touch your phone it glows. It gives your hand the power to ignite fiery yellow art. Plus it protects your iPhone with its tough heat sensitive chameleon-like shell!
Its thermal effect turns every phone-touching moment into vivid imagery for all to see.
But it's not all about the color effect. It also had a high quality matte texture, which means more grippage and less slippage. So less dropsies!
And if it does get dropped and hits the hard ground, no worries. The case cover is infused with shock technology and comes with raised front lips for maximum screen protection.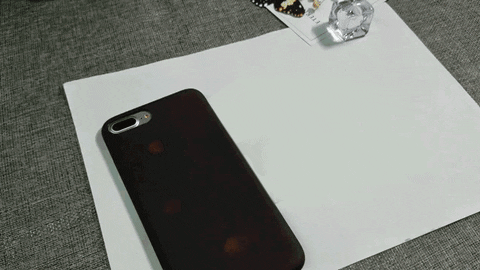 THERMAL INDUCTION LEATHER – Temperature contact will be sensitive to color change. Get the newest and coolest iPhone case that will get you all the compliments.
NON TOXIC FORMULA – Thermal color changing is non-toxic and environmentally friendly. There is no physical harm to the body.
COLOR CHANGING EFFECT – Specially designed phone case reacts to the warm touch and perfectly fits all iPhone models.
DROP PROOF PROTECTION – Designed with padding to help prevent cracked screens and damaged phones from being dropped.
Why this heat sensitive phone case is so amazingly awesome –
It's a cool and unique gift
Made of high quality TPU material –remains durable to protect your phone
Leaves awesome hand art every time you hold your phone
Is designed to allow easy access to all phone inputs
Made with a grippy matte bumper edge that stops slippage
It's lightweight, and compatible with all iPhone models
Thermal Color Changing Phone Case
Thermal Color Changing Phone Case
Thermal Color Changing Phone Case